Every Summer, pet lovers love to plan some trips with their four-legged friends. Some beaches don't allow pet owners to walk their dogs, but others do – not only that, they even let them walk freely off-leash! That would certainly make your dog happier, as they tend to get very playful and joyful when you let them free for a while! Are you ready for a walk on the sand? Then grab your sunglasses and a handful of dog treats – here are the 7 best dog friendly beaches in the USA! 🏖️
7. Rosie's Dog Beach (Long Beach, California)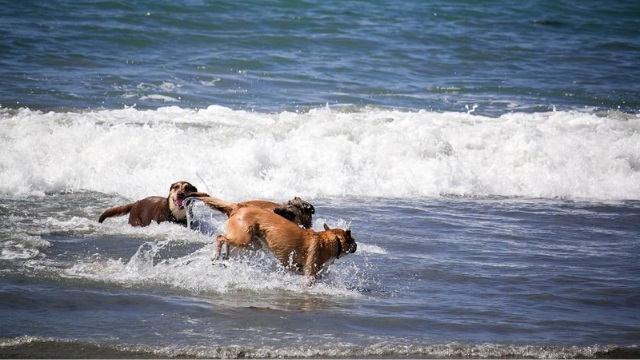 Located at the waterfront between Roycroft and Argonne Avenues, Rosie's is not 100% a "dog beach" – you can walk your dog off-leash, but only according to the schedule. A notable attraction you'll want to visit is the Fountain of Woof, a water fountain designed for your dog! Also, paper bags and pooper scoops are readily available.
6. Bald Head Island (Bald Head Island, North Carolina)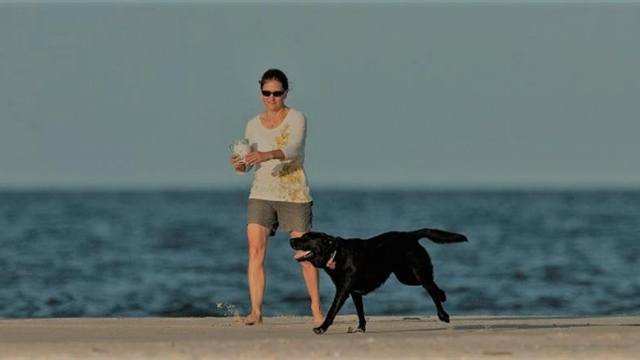 About 14 miles worth of sand waiting for Fido! But not just that: there are also a few hiking trails and even a dog park, while cars are not allowed. Purely connected to Nature, Bald Head Island Beach is clearly a dog-friendly area worthy of your visit!
5. Cannon Beach (Cannon Beach, Oregon)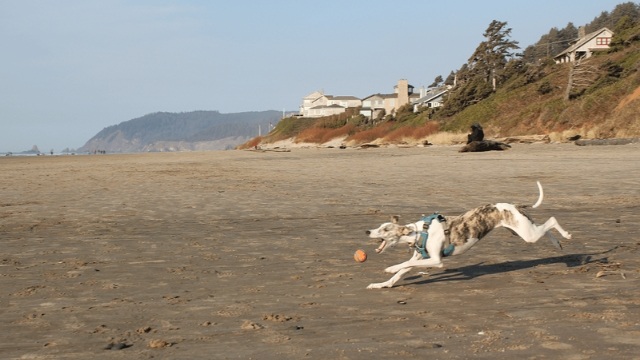 There's a little controversy about Cannon Beach: is it an on-leash or an off-leash beach? It seems most people walk their buddies freely through the sands. Either way, you and your dog will certainly love Cannon Beach and its breathtaking landscape. The pet hotels around the area await your visit. Surely one of the most beautiful dog friendly beaches!
4. Huntington Dog Beach (Huntington Beach, California)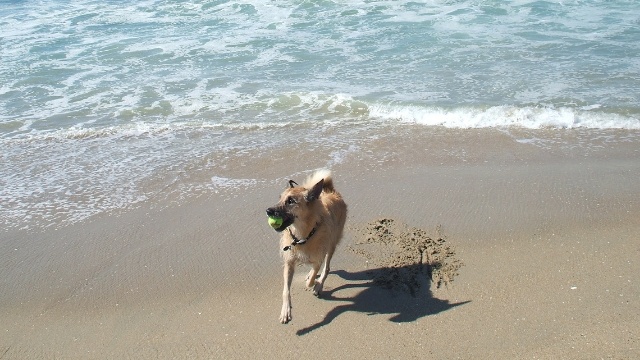 Huntington's dog beach is located in a stretch of Huntington City Beach along the Pacific Coast Highway, between Seapoint Street and Golden West Street. This beach is full of amenities: public restrooms, a grassy area with picnic tables, and paper bags – all that and more, readily available for you!
3. Montrose Dog Beach (Chicago, Illinois) 🥉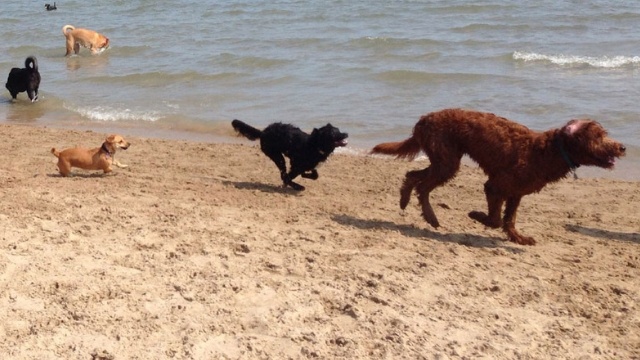 This sensational dog beach is located in the Northwest corner of Montrose Beach, and surrounded by fences. But don't worry: Montrose has tons of space for you and your fluffy mate, as well as paper bags and a dog-wash area! Grab your DFA (dog-friendly area) tag for $5 and let your good boy run off-leash!
2. Fiesta Island Off Leash Dog Park (San Diego, California) 🥈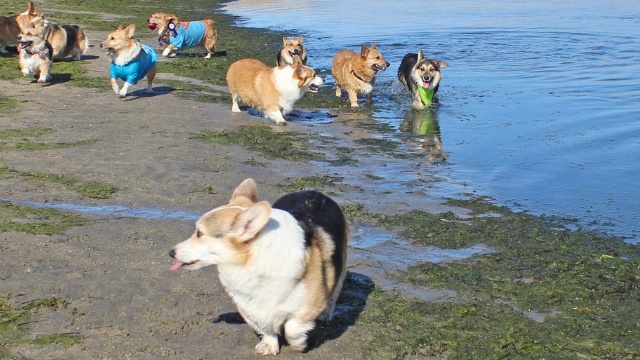 What's better than a dog beach? That's right, a dog beach with a dog park nearby! We're talking about over 150 acres of very safe areas where you can walk Fido without a leash! If you demand extra security, there's no problem either: a 60-acre fenced area is waiting for both of you. Let your dog enjoy some freedom in Fiesta Island and watch the sunset near one of the bonfire rings you might find in your path. Simply amazing.
1. Wildwood Dog Beach (Wildwood, New Jersey) 🥇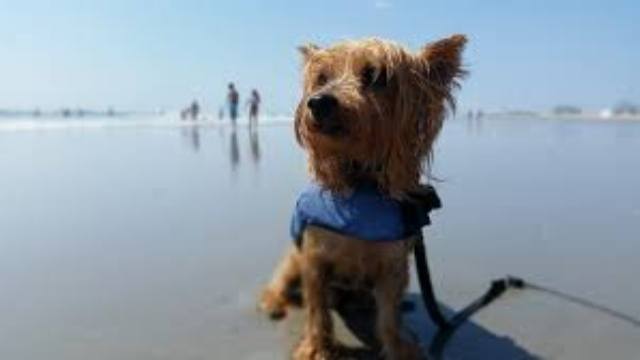 The Wildwood Dog Beach is located on Poplar Avenue, Wildwood. The reason why Wildwood takes the lead when we're talking about dog friendly beaches in the USA are the many pet hotels and motels around! Just leave your bags in your room, grab the leash and go for a walk at 6 a.m. – about 190 yards are waiting for you and your best friend!
While walking through the beach, don't forget to visit the 25-foot-tall red hydrant, with some cute yellow bones and dog paws decorating it! Water stations, paper bags and a great view of the shore are provided by this great attraction, donated by the Morey Company, which pays tribute to the Wildwood Fire Department. Furthermore, many other events and public places designed for your pup are likely to appear as you make your way.
Are you planning to walk your best friend in one of these dog friendly beaches? Wanna suggest another one? Leave the sand behind and splash your comments below! ☀️🐕
---
Maven is all about proactive pet care. It tracks your dog or cat's health and well-being 24/7, while the Maven Vet Team continuously analyzes their data and behavioral patterns to give you tailored insights that effectively improve your pet's life, and ultimately, their happiness. Get early access now at www.maven.pet