They sure don't work all day, but still – they deserve vacations, too! The best rated hotels in the USA aren't necessarily the best ones for your best companion… Most of them do not allow you to take your dog with you, while some do allow it but don't provide any special treatment. Therefore, we now bring you the top dog friendly hotels: dog rooms, massages, tasty treats and off-leash areas are some of the customized amenities your furry family members will enjoy!
Pack your stuff – and your buddy's stuff, too – and discover the top dog friendly hotels in the USA!
10. Delano Las Vegas
⭐⭐⭐⭐⭐ | 📍 Las Vegas, Nevada | $75 per night, per dog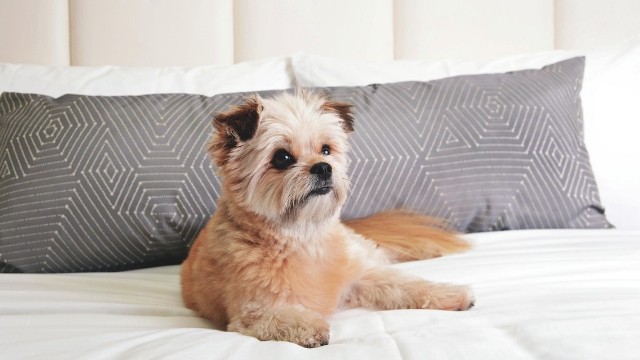 If you have a well trained dog, the Delano Las Vegas will welcome you with their exclusive Dog Friendly Welcome package! After arriving to your room, you may take their leash off and even let Fido take a nap in your bed! Outside, you'll find a designated area so you can take your daily walk.
➡️ The Dog Friendly Welcome package includes:
Dog treats
Waste bags
Doggie Delights Menu/Doggie Butler Service.
---
9. The Paw House Inn
Not hotel-star rated | 📍 West Rutland, Vermont | +$10 per night if you do NOT bring a dog!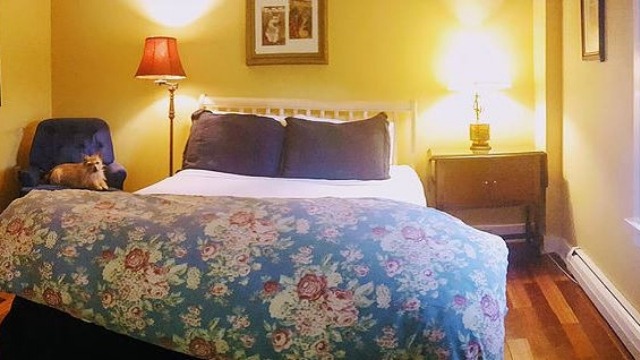 This is one of the best places to stay if you're planning some winter adventurers! Yet to be hotel-star rated, the Paw House Inn is a very cozy place located in the breathtaking landscapes of Vermont! Your pooch will enjoy the comfort of the temperature-regulated facilities of Mario's Playhouse, as well as the off-leash freedom of the Paw House Park area. And yes, you pay an extra fee if you DO NOT bring your friend with you! 🐕
---
8. The Little Nell
⭐⭐⭐⭐⭐ | 📍 Aspen, Colorado | $125 cleaning fee + additional $25 fee per night
Good news: the best hotel in Aspen is a dog friendly hotel! You can now go skiing and snowshoeing with your best friend in the cold winter, thanks to the Puppy Jet Lag Kit provided by The Little Nell! In addition, amenities like pet beds, water bowls and gourmet pet dining options – including epicurean treats – will certainly delight them! Take a trip with Fido through the high altitudes of Aspen – or if you prefer, you can even ask the staff to walk your buddy!
---
7. Four Seasons Hotel Boston
⭐⭐⭐⭐⭐ | 📍 Boston, Massachusetts | Free of fees for dogs that weigh 25 pounds or less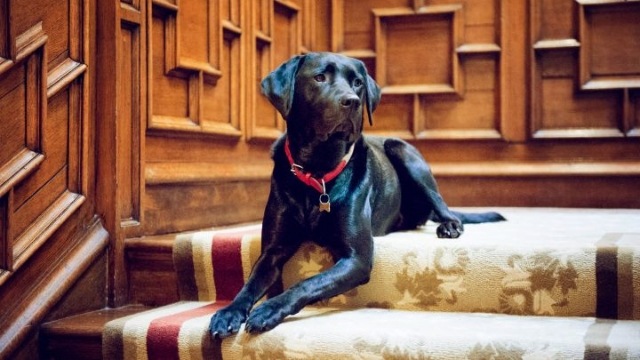 As if being a 5 star hotel was not enough, the Four Seasons Hotel Boston also welcomes your dog! The amenities provided include their own bed and in-room pet menus. You can also pay for pet-sitting and walking services, but we advise you to walk with your best friend in the green areas of Boston Common and Boston Public Garden.
---
6. Hyatt Regency Lake Tahoe Resort, Casino & Spa
⭐⭐⭐⭐ | 📍 Lake Tahoe, California | $40 per night, per dog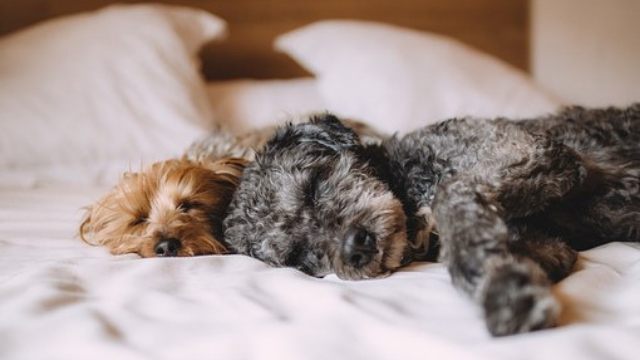 Enough of winter: the fresh waters of Lake Tahoe are perfect for a Summer dip! And this is just the beginning: you can play at the Grand Lodge Casino, rest at the Stillwater Spa, go golfing and enjoy the beautiful landscapes, take a walk on a private beach, go biking, kayaking and even play tennis! Meanwhile, your four-legged friend can stay at this luxurious pet friendly hotel, enjoying the 4Paws program! The Hyatt Regency Lake Tahoe Resort, Casino & Spa is always an option you should consider!
➡️ The 4Paws program includes:
A walk through the property led by Uno, the doggy ambassador.
Ultra-comfy custom-made bed and pet pillows.
Pet friendly menu:

Chicken risotto and veggie bruschetta
Organic dry dog food
"Pupcakes" (frosted carrot cupcakes)
---
5. Aloft Asheville Downtown
⭐⭐⭐ | 📍 Asheville, North Carolina | Free of dog fees
Enjoy your stay in Asheville at the Aloft! As it happens with other dog friendly hotels, you can sleep with your dog and provide them their deserved menu. Enjoy your daily walk at the Asheville's French Broad River Dog Park (just 3 miles away) or simply try the hotel's rooftop puppy path. However, at Barking Out Loud, we praise the Aloft Asheville Downtown mostly because of their partnership with Charlie's Angels Animal Rescue: guests will find adoptable dogs in the lobby daily. Thank you so much, Aloft! ❤️🐶
---
4. Topnotch Resort
⭐⭐⭐⭐ | 📍 Stowe, Vermont | $25 per night, per dog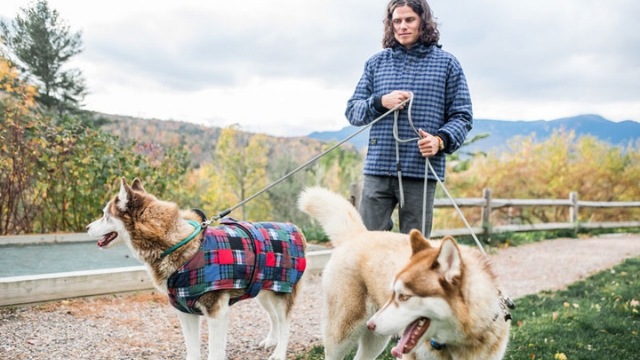 Hello again, winter lovers! We're in the Green Mountains of Vermont once more! Is your four-legged friend lazy, or just tired of skiing and hiking? Sign him up for a "Rover Reiki" massage and let them fall asleep on a fleece-wrapped AeroBed! Among other amenities, the Topnotch Resort also offers them organic Mini-Bone treats, with the taste of liver and bacon, bacon and cheddar or carob-chip oatmeal! When it's time to say goodbye, you can take a water bowl as a souvenir.
---
3. The Ritz-Carlton Bachelor Gulch 🥉
⭐⭐⭐⭐⭐ | 📍 Avon, Colorado | $125 Cleaning fee for the first 3 nights + $25 fee per night after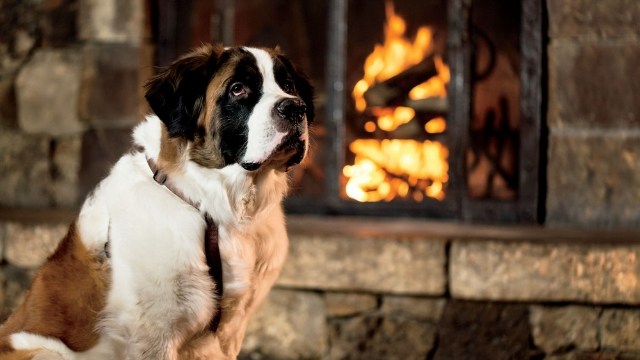 We've now reached the top 3 dog friendly hotels! You should definitely consider staying at the famous The Ritz-Carlton Bachelor Gulch! They do take the humanization of pets seriously: the hotel provides a doggy room-service menu and a comfortable bed, especially designed for them. Your buddy will also be pampered with a doggy massage and a light bath spritz! You surely won't have any complains: Mr. Bachelor, the St. Bernard who runs the hotel, is a very smart manager! 🐾
---
2. Hotel Monaco 🥈
⭐⭐⭐⭐ | 📍 Alexandria, Virginia | Free of dog fees
Your dog will support your decision of going to the Hotel Monaco, especially if you're up to spend a Tuesday evening there: toys, pet beds, paper bags, the typical menu along with water bowls are all part of the Doggy Yappy Hour! If you got any questions, just send an email to Mr. Charlie, the fluffy Director of Pet Relations (watch the video above)!
---
1. Loews Coronado Bay Resort 🥇
⭐⭐⭐⭐ | 📍 Coronado, California | $100 per night, up to 2 dogs per room
"Loews loves pets" – that's something you may have already heard… The Loews is a dog-friendly hotel chain, which means all their hotels have a pet program! However, only at the Loews Coronado Bay Resort will your pets be offered a surfing lesson, including doggy board shorts and a "surfer meal". In June, the annual dog-surfing competition takes place! Your dog's well-being won't be overlooked: the "Loews Loves Pets" in-room dining menu ensures their nutrition, and you can go for walks in the routes suggested by the hotel or at the off-leash Coronado dog friendly beach! Your dog won't forget these vacations – to make sure of this, you're even allowed to take their water bowl when you leave!
---
Have you already planned your trip? Wanna give some advice to our pet lovers community? Share some dog friendly hotel tips in the commentary section! ⬇️
---
---
Maven is all about proactive pet care. Be your best friend's best friend by giving them 24/7, high-quality, industry-leading vet care to improve their mental health, physical health and more. No more frantic googling or unneeded stressful visits to the vet – Maven helps you save hundreds while also ensuring your pet lives the best life possible. Get your kit now!