Halloween is one of the funnest festivities of the year – and definitely the scariest! As pet lovers, we like to include our best friend in all sorts of activities, even if they are quite spooky and eerie. Ever thought about throwing a Pet Halloween Party? Well, we've got some ideas for you!
Pet-friendly treats are a must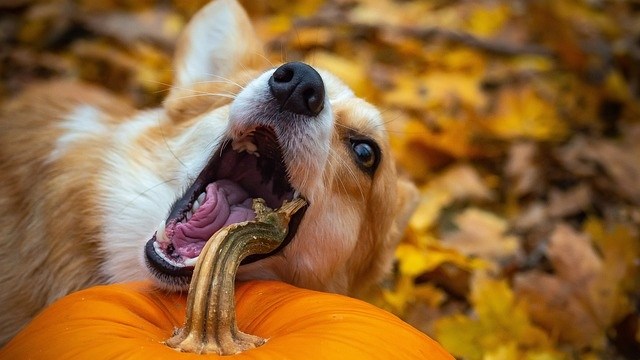 Trick-or-treating is the most popular Halloween ritual and is something we can easily do with our pets. We just have to make sure we have pet friendly treats – you can either buy them or be adventurous and just bake your own!
For dogs, peanut butter or pumpkin biscuits shaped in a spooky way are just perfect. If you have a cat, try using water canned tuna, salmon or sardines instead, as cats go crazy for those fish flavours!
Chocolate, sugar and sugar substitutes like xylitol are completely out of boundaries as they are toxic for both species. You can add, for example, honey, molasses, whole wheat flour or oat flour, depending on your pet's exquisite taste.
Try to bake them as lightly as you can, and look out for the amount you give them… Especially if your pet is not in shape! If that's the case, just split a whole biscuit into smaller pieces.
Keep pet costumes simple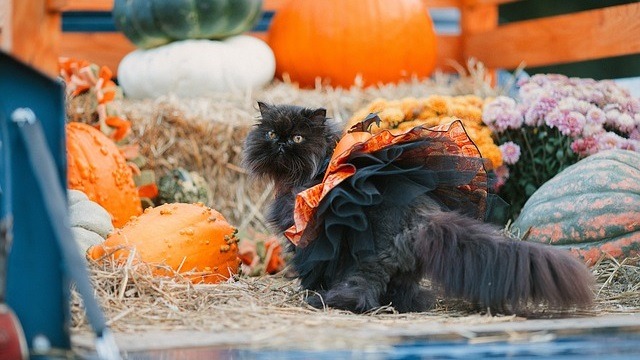 Pet costumes are a growing trend and plenty of people love to see an adorable dog wearing a cute outfit. Keep in mind that costumes are used for our own enjoyment rather than our furry friends', so if you dress up your buddy, keep it simple and make sure the disguise doesn't cause any distress or inhibits their natural behaviour.
When talking about dressing up cats, we have to be even more careful. Unless your cat is completely relaxed about it, avoid using any kind of outfit. They usually promote high levels of stress, which can give rise to some stress-linked diseases like cystitis or alopecia.
In case you have never tried an outfit on your pet before, don't wait until Halloween night to do so. Start dressing up your buddy a week in advance, for short periods of time and piece by piece, always making it a positive experience by offering them treats. That's the best way for them to have a pleasant time and be totally comfortable.
Be careful with dyes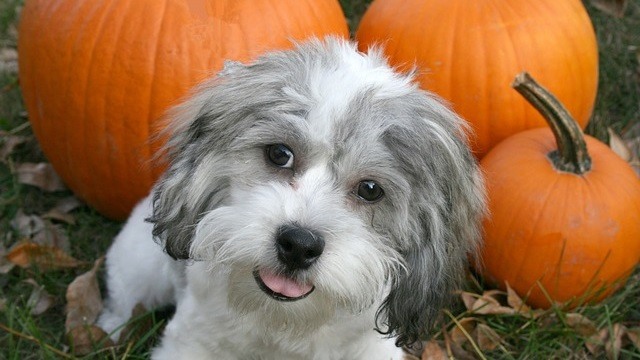 This is more of a caution than an idea, as you can definitely throw a rockin' pet Halloween party without dyes. But imagine your four-legged friend coloured as an horrendous spider!
If you really want to dye your pet's fur, always use a safe and appropriate dye! Make sure there is no allergic skin reaction to the product.
Fun activities for owners and dogs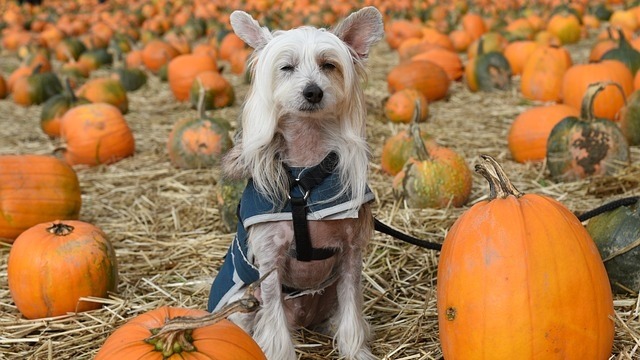 There are plenty of pet-friendly activities you can do for Halloween. Keeping in mind the warnings about treats and costumes, why not host a pet-and-owner costume party and invite your friends and their buddies over? Or what about setting a trick-or-treat game with your neighbours and their pets? You just have to remind everyone to have both human and dog or cat treats!
Even without that amazing outfit you have carefully chosen for your pet, you can still have a blast during the Halloween season. Invite some friends over and organize games for everyone (humans and animals): make a game out of treating your canine party guests to some Halloween-themed treats, by hiding them around your home or yard. Your friends can participate in the hunt by helping their own pets find the treasures.
You can also set a trick contest, where pups are rewarded with a delicious Halloween treat each time they complete a trick!
Let your cat join the fun… If they're up to it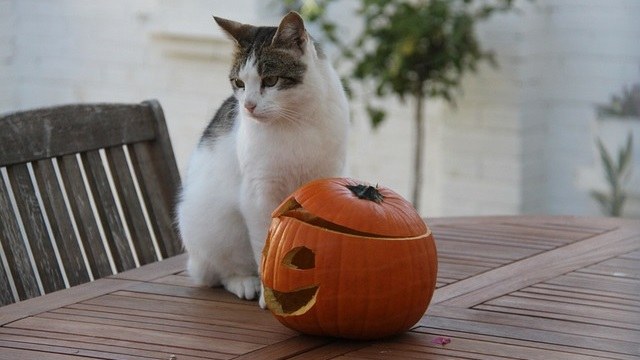 It's true that it's quite difficult to engage in this kind of activities if you have a cat… Usually, the best thing to do is to leave your friend comfy at home, and bake them a delicious Halloween biscuit. Still, if your kitten is willing to participate, feel free to let them join the party!
There you have it! A bit of precaution and common sense should be the first ingredients of your pet Halloween party… Add some effort and dedication and it can be the spookiest and most ghoulish of the whole block!
---
---
Maven is all about proactive pet care. Be your best friend's best friend by giving them 24/7, high-quality, industry-leading vet care to improve their mental health, physical health and more. No more frantic googling or unneeded stressful visits to the vet – Maven helps you save hundreds while also ensuring your pet lives the best life possible. Get your kit now!