The holidays are all about sharing food with family, but who says you can't cook for your pet? After all, they are your family too! In honor of the holiday season, here are two safe holiday recipes for pets – a couple of homemade treats that you can make for your furry friends!
Whether they are tiny tigers or crazy pooches, they'll love it all the same. Just keep in mind that even if these recipes are suited for pets, it is important not to overfeed them, especially if their weight is above the recommended one.
Brownies For Pets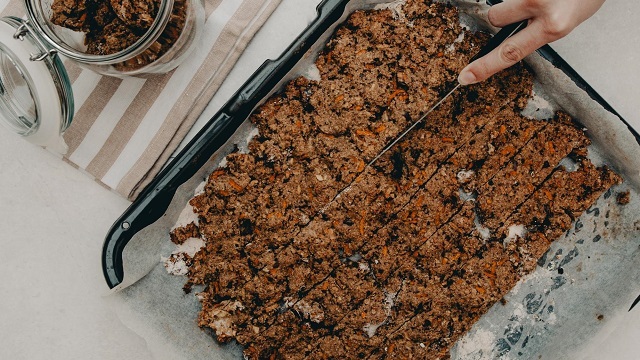 Ingredients:
450 g chicken liver
1 egg
1 tablespoon ground flaxseed
100 ml of goat's milk (adjust if needed for consistency)
450g oatmeal flour without gluten
170g potato flakes
1 apple
1 carrot
Directions:
Preheat the oven to 180ºC / 356ºF.
In a large bowl, place the liver and blend.
Add the grated apple and carrot to the blended liver.
Add the flour and the potato flakes and mix everything until you have a homogenized dough.
Then add the egg and mix everything again.
Add the milk until it gets a good consistency. You should be able to spread it with a roll.
Finally, add the flaxseed.
Place the dough on a floured surface and, using a roll, spread it until you have a medium layer.
Place it in the oven and leave it for about 20 / 25min, until the dough is cooked.
Take it out of the oven and cut it into pieces with a knife.
Wait for it to cool, and have a feast!
Peanut Butter Pumpkin Treats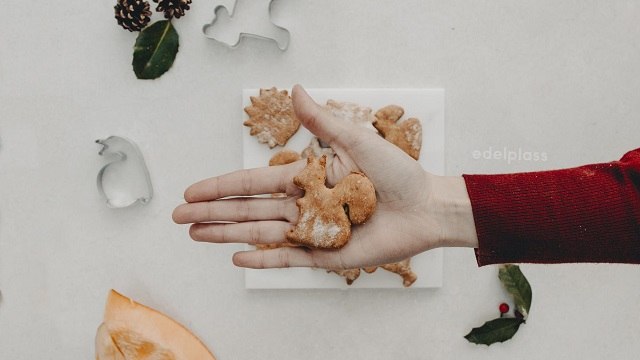 Ingredients:
1 cup of pumpkin puree – commercial (100% pumpkin free of sugar and additives) or homemade
2 eggs
3 cups of oatmeal flour gluten free
3 tablespoons of all natural peanut butter
Directions:
Preheat the oven to 150ºC / 302ºF.
In a large bowl, whisk together the eggs, pumpkin and peanut butter until combined.
Add the flour and mixture until you get a homogeneous dough.
Pour the dough onto a floured surface and roll it out to 1/2 inch (1 to 1,5 cm) thick.
Cut out using a cookie cutter or make small balls.
The dough will be a little sticky, so dusting your hands and the rolling pin with flour will help!
Bake for 30 to 35 minutes until golden brown.
Let it cool – the cookies will harden as they cool.
How to make the pumpkin puree: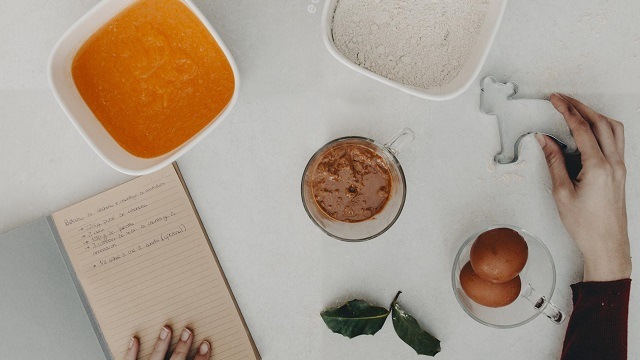 Peel and cut the pumpkin into pieces and then remove the seeds.
Steam for 10 min or until it is possible to prick with a fork. You can also cook it in hot water for about 10 to 15min. Remove and discard the cooking water.
Place the wrapped pumpkin in a cloth, tighten well and drain as much liquid as possible.
The puree to be used in the recipe!
Conclusion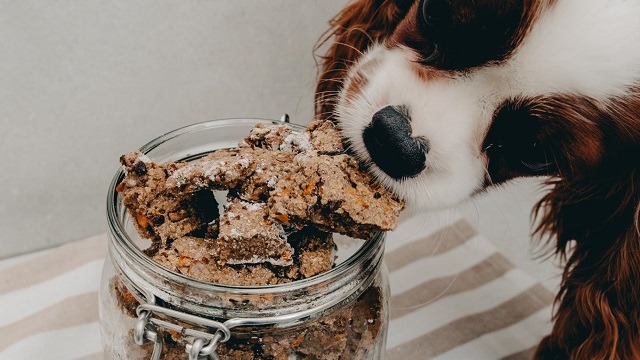 Feel free to use these healthy and safe holiday recipes for pets and have a blast with your best friend! Are you making something special for your pet this holiday season? Let us know in the comments below, or by sharing some pictures on Maven's Instagram or Facebook pages.
In the meantime, if you need some help kneading the dough or whisking the eggs, just get in touch with Maven's vet team. We are always available and eager to help!
Merry Christmas! 🎅
---
---
Maven is all about proactive pet care. Be your best friend's best friend by giving them 24/7, high-quality, industry-leading vet care to improve their mental health, physical health and more. No more frantic googling or unneeded stressful visits to the vet – Maven helps you save hundreds while also ensuring your pet lives the best life possible. Get your kit now!