National Pet Day is celebrated on April 11th – a day when pet parents everywhere have an extra reason to make everything about their furry friends! (as if we needed it… 😍)
It's the perfect day to give your buddy some extra cuddles and post a few more of their best pics online! And at the same time, to remember past companions who may be gone, but are definitely not forgotten. 🧡
Keep reading to learn the story of how we met Maven, the adorable feline who eventually became our mascot!
How we met Maven the cat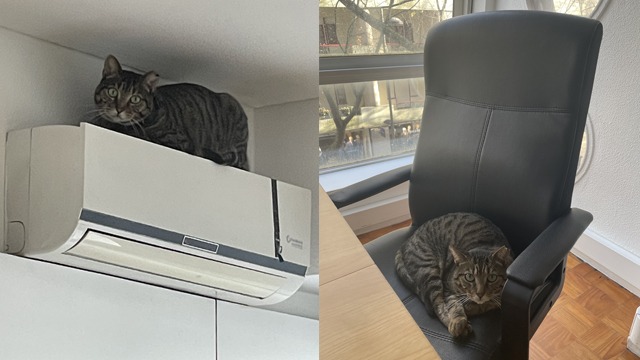 If you've ever visited our social pages, you've probably come across Maven the cat, our lovely mascot. Here's a bit of background on his story, and how he came into our lives!
Maven wasn't adopted by us when he was a kitten. In fact, we don't even know his age for certain (we estimate he should be around 5-8 years old). It was only this year that we adopted him, and unfortunately not in the best of circumstances.
He lived a very cozy life with a loving couple, who sadly passed away. The couple's family cleaned house and left the poor kitty in the street, abandoned to his own fate. We don't know how it happened, but during this time he even lost the tip of his left ear, probably in a fight with another animal.
Due to a friend in common, Nuno, a member of our team, heard about the poor cat and his regrettable situation. He fetched him and brought him to a cat shelter he works with. The story doesn't end there, however…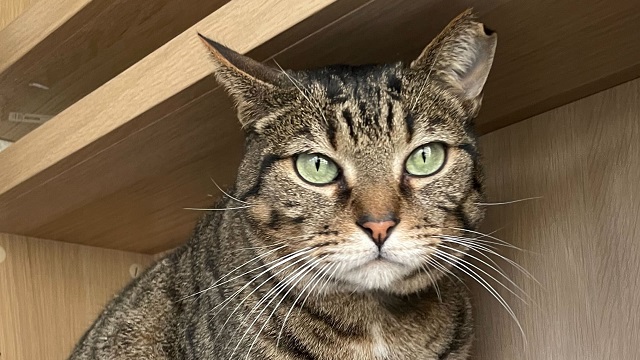 Having grown up alone, the cat had never socialised with other animals. He was only used to the company of humans, and so didn't get along with other animals at all – just people. For his and the other animals' safety, he had to be kept on his own in the shelter.
This is where we came in. For the longest time, we'd been talking about adopting a mascot – a pet who could come "work" with us. Alas, the opportunity presented itself, and we welcomed this lovely kitty to the family.
Maven was the perfect name for this adoring cat – and we're all happier to have him in our lives, and give him all the love and affection he deserves. 😻
How did you meet your pet?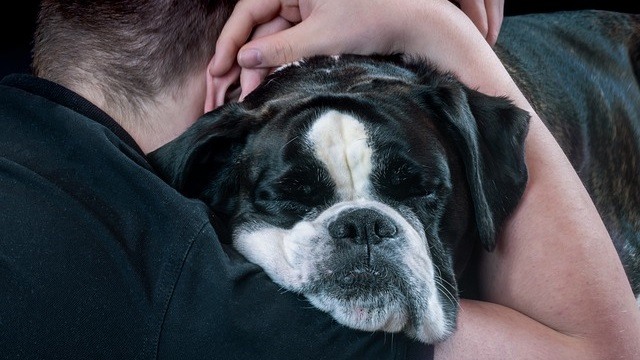 We all have our own stories about how we met and fell in love with our buddies, and we'd love to know yours! How did your animal companion(s) come into your life? Share your own tales in the comment section below, or on our social pages:
Happy National Pet Day! 🐈🐕🐾
---
---
Maven is all about proactive pet care. Be your best friend's best friend by giving them 24/7, high-quality, industry-leading vet care to improve their mental health, physical health and more. No more frantic googling or unneeded stressful visits to the vet – Maven helps you save hundreds while also ensuring your pet lives the best life possible. Get your kit now!